SISMAR
Monitoring system and noise analysis, is a web portal for receiving data and telematic management of sound level meters / limiters.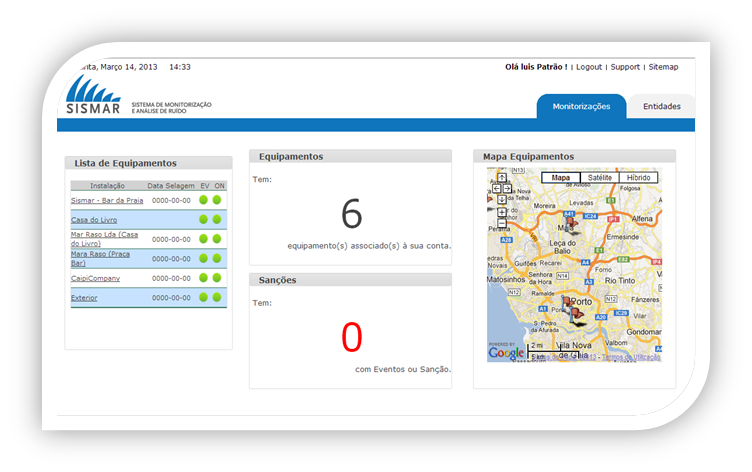 The SISMAR is the only platform capable of receiving, reading and interpreting the data produced by any machine, regardless of manufacturer, brand or model (Dateq, Ecudap, Cesva, Mrcaudio ...).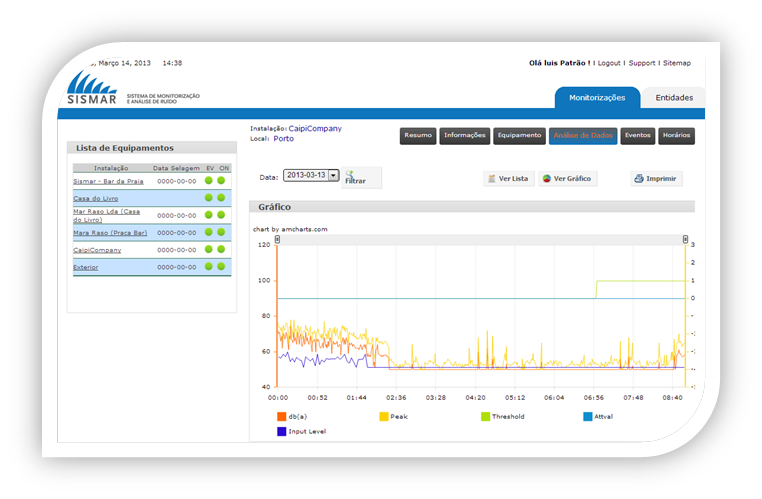 The system operates through internet or gsm sms, being prepared to communicate with devices that have Ethernet connections, RS232 or RS485, also allowing remote configuration of the desired parameters.
Manage remotely, the information collected by the equipment;
Configure remotely equipment;
Transmit / approved data automatically, without requiring human intervention;
View, in real time, levels collected by each device;
Show graphs temporal SPLs;
Export to PDF reports of incidents and / or graphics of noise levels;
end notices via email or sms, automatic and directly to regulators events sonographic;
Remotely manage the schedules and calendars of each device;
In the case of exterior sound level meters, ability to create maps of discomfort;
Create remotely penalties;
Create controlled access by username and password.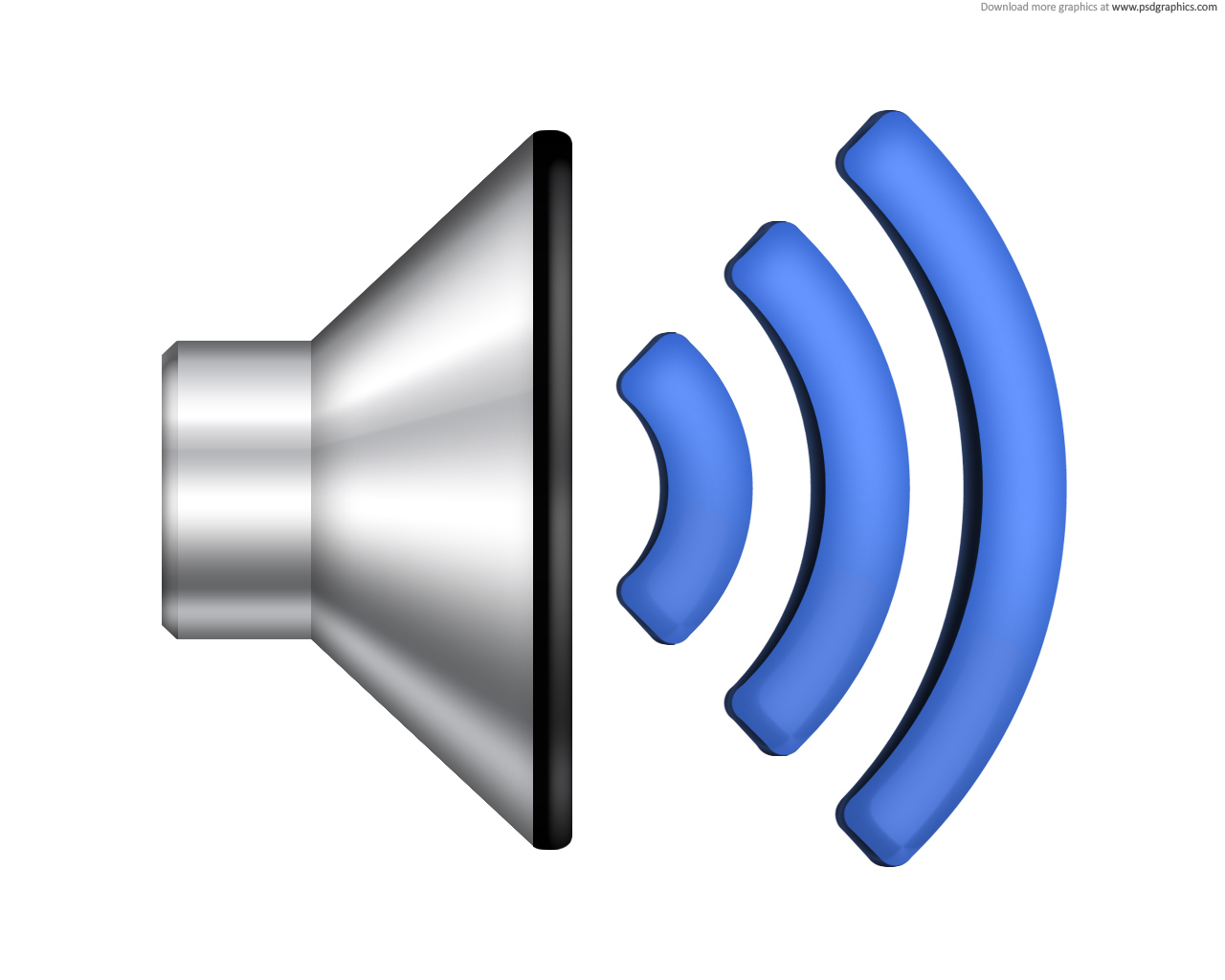 Noise pollution is considered by most of the population of large cities, as an important environmental factor that directly influences their quality of life.
urban environmental pollution or environmental noise is a direct consequence of undesirable activities that occur in large cities.
The "noise", understood as a sound and undesirable contaminant, is normally produced by various human activities such as transportation, construction, manufacturing, and entertainment industry, and has adverse effects on people, whether at physiological (changes and hearing loss) as well as the psychological level (irritabilidade. ..).